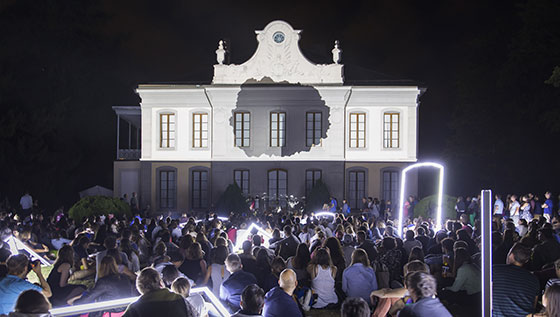 On the occasion of the Nuit des images on June 24th, Parmigiani and the Musée de l'Elysée in Lausanne announced the winner of the second edition of the Prix Elysée.
Chosen from the eight nominees, Swiss photographer Matthias Bruggmann was thus honoured for his work titled A haunted world where it never shows. While complying with the numerous inherent constraints of photojournalism, this work aims to challenge preconceived Western ideas in order to improve understanding of the violence underlying the conflict in Syria.
This prestigious competition rewards a photographer every two years, thus enabling him or her to complete and publish an important new body of work. Chosen from 440 applicants, the names of the eight nominees were revealed in June 2016 on the occasion of the Nuit des images. Projects by Matthias Bruggmann, Isabelle Blanc and Olivier Hilare (Switzerland, France), Elina Brotherus (Findland), David Jiménez, Sofie Knijff (Netherlands, Belgium), Jim Naughten (United Kingdom), d'Emeka Okereke (Nigeria) and Robert Zhao Renhui (Singapore) were saluted by the jury notably including Michel Parmigiani, founder of the eponymous watch company.
July 06, 2017