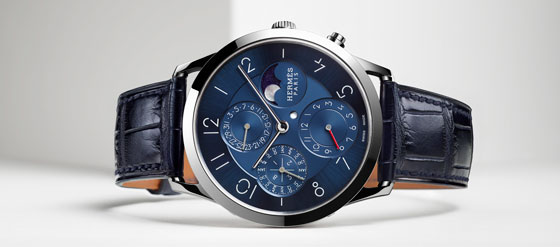 In the first quarter, consolidated group sales reached 1,352 million Euros, 13.5% higher at current exchange rates and 11.2% up at constant exchange rates.
Hermès continues to perform strongly thanks to its robust balanced growth model founded on the attractiveness of a rich and diversified product range and good geographical distribution of sales. Sales growth was particularly sustained in group retail outlets (+13% at constant exchange rates).

All the geographical zones reported strong organic growth with only a small price or perimeter effect. Asia excluding Japan (+16% at constant exchange rates) turned in remarkable performance with a favourable trend in continental China and an improved environment in Hong Kong and Macau. The region is also benefiting from the enlargement of retail outlets, notably Liat Towers in Singapore, and the inauguration of Chongqing in China. Japan (+2%) is still growing thanks to its selective distribution network despite the stronger yen and a particularly high comparison base. America (+14%) achieved strong growth in an uncertain economic environment. Europe excluding France (+9%) continues to report remarkable growth and benefited from the inauguration of the Bocca di Leone outlet in Rome in October as well as enlargement and refurbishment of the stores at Sloane Street in London and Munich in March. France (+4%) is growing, driven by sales in the group retail outlets.
First quarter performance confirms the positive dynamic of the Silk, Ready to Wear and Accessories and Fragrances activities. Growth of Leather Goods/Equestrian (+15%) was particularly strong in these early months. The Ready to Wear and Accessories division (+8%) was boosted by the success of the latest prêt-à-porter collections as well as jewellery accessories and footwear. The Silk and Textiles (+9%) activity continued on its dynamic path in the first quarter with sustained demand after having been penalised by events in Europe and the slowdown of sales in Greater China early last year. The Fragrances (+19%) activity is growing, boosted by the success of Terre d'Hermès and by the launch of Eau des Merveilles Bleue and Galop d'Hermès. Watchmaking (-6%) is still penalised by a market that remains difficult. The other Hermès activities (+17%), which include Jewellery, Furniture and Tableware, grew strongly over the quarter.
May 18, 2017