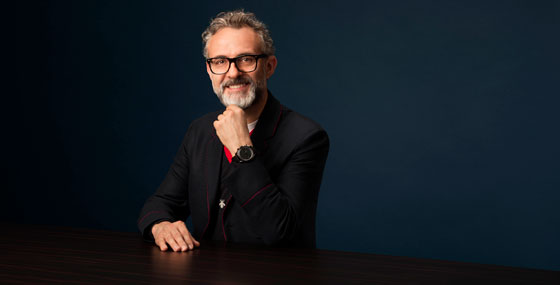 As the Speedmaster turns 60 this year, the brand is proudly celebrating not just the watch, but also the people who wear it.
Many stories have been told of the astronauts, explorers and racing car drivers who have trusted the Speedmaster throughout its lifetime, but today, there is a truly diverse community of fans from all over the world.

In tribute, Omega has tracked down just some of these fans and brought them together in a series of revealing portraits. From actors and chefs to athletes and fashion experts, these people all have one thing in common: they love the famous chronograph. And they have all been photographed to show that the Speedmaster is always close to their wrists, as well as their hearts.

Many of the Speedmaster fans may be well-known to the public, such as the Brazilian model Alessandra Ambrosio, Italian chef Massimo Bottura and German DJ Robin Schulz. There are also many other names from a broad range of industries and countries.

Each picture is presented on a dedicated section of Omega's website and visitors can explore each one to understand just how far-reaching the chronograph's influence has become.

Through social media, Omega boosted the campaign through the #SpeedmasterFans tag, which encourages everyone anywhere to get involved and share their love for the Speedmaster.
April 20, 2017