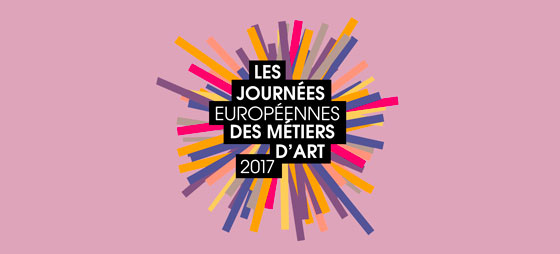 Launched in France in 2002, the Arts and Crafts Days, first held every two years became annual in 2011 and European in 2012.
With 19 participating countries and 1.2 million visitors in 2016 this is the first international event dedicated to the arts and crafts. The purpose of these days is to valorise the expertise preciously developed over the centuries in the design, creation, maintenance and restoration of craft objects. Over a weekend, the general public is invited to meet craftsmen at the very place where they create their works.

Switzerland has been taking part in the European Arts and Crafts Days since 2012 at the initiative of the City of Geneva joined by the Canton of Vaud in 2014, the Cantons of Jura and Geneva in 2015 and since 2016 the Canton of Neuchâtel. Contacts in progress with other cantons and various professional groupings hold out the prospect of a development extended to the whole country with the hope that non-French speaking cantons will join the movement.

Founded on 27 May 2016 in Geneva, the Swiss Arts and Crafts Association seeks to federate and coordinate the action taken by the Swiss cantons to safeguard the craft trades in Switzerland, enhance their value and encourage their development. Further information and programme at: www.metiersdart.ch.
March 16, 2017