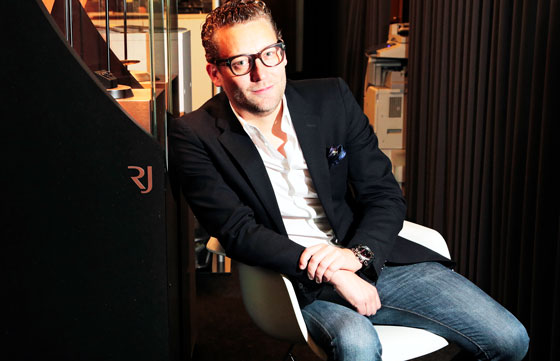 After seven years at the helm of RJ-Romain Jerome, Manuel Emch has decided to quit the management of the Geneva brand to join the Board of Directors in the capacity of delegate. His mission will be to lead the overall strategy of the house.
The brand has won many prizes for the excellence of its products and for several advertising campaigns. In recent years it has also built up an extensive distribution network culminating in the inauguration of its first boutique in Geneva last month. RJ-Romain Jerome was present for the first time on the Carré des Horlogers at the SIHH show in January.

Manuel Emch says that after seven vibrant and fascinating years he now wishes to take up fresh challenges with new horizons. The structure of RJ-Romain Jerome is stronger than ever and ready to successfully emerge from the period of turbulence with which the entire watch industry finds itself confronted today.
February 16, 2017