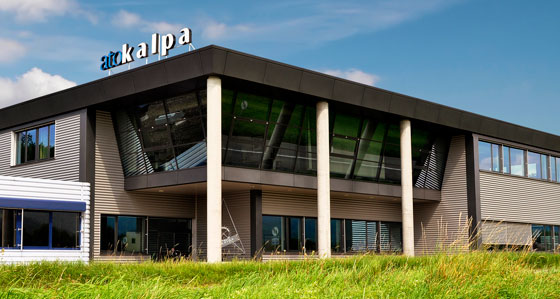 Since 2006, Atokalpa has been able to produce all the elements required to assemble an oscillator, namely a total of around twenty additional components, including the pallet fork, the escapement train wheel and the balance spring.
The company has therefore entered the hallowed circle of watchmakers able to master the complete, extremely complex manufacture of the regulating organ. Atokalpa also has an in-house department constructing its own machines, enabling it to explore the ongoing developments in the most innovative processes and continuously increase its expertise.

«Joining the watchmaking hub has been hugely important for Atokalpa's development. We have risen to all technical and human challenges, especially for the manufacture of the entire oscillator», said Sébastien Jeanneret, CEO of Atokalpa. «The fact that we have gone from 26 to 120 employees since Atokalpa joined the business demonstrates in itself the success of the division. In 2005, we were making 5,000 oscillators. Today, we are selling more than 250,000», added Sébastien Jeanneret.

Atokalpa's approach is both an artisanal and industrial one, and the Sandoz Family Foundation watchmaking hub incorporates all of its expertise into micro-mechanics to manufacture high-quality watches: from traditional gears to springs, from creating movements to their assembly, and from producing cases to dials. All production stages are integrated to provide independent and high-quality manufacturing.
February 09, 2017