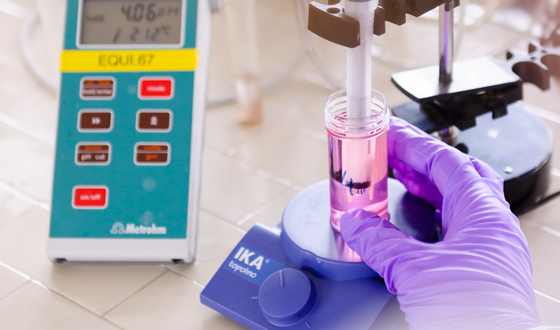 For nearly twenty years, Laboratoire Dubois has been helping watch brands to comply with constantly evolving regulatory requirements.
In 2007 it increased the resources available to its clients to cope with the entry into force of the REACH regulations. The Technico-Legal Assistance Bulletin launched in 2011 is regarded as a precious source of information for the watch industry.

In that same spirit, Laboratoire Dubois recruited an analytical expert in 2013 and a leather specialist in 2015. In the field of watchmaking, the house has also accredited tests of compliance with the revised Standard ISO 1413 for accidental shocks published in April 2016. Today it unveils a further step with accreditation of the chemical analysis of undesirable substances that are liable to be present in components made of flexible materials (leather, fabrics and polymers).
December 08, 2016