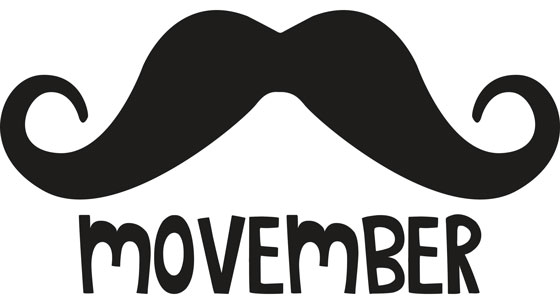 Oris has teamed up with the Movember foundation and is dedicating the entire month of November to raising funds for the association, which works to promote men's health.
The great majority of the brand's clients are men aged between 25 and 45 who are wholly immersed in their work and imbued with contemporary values. With them, Oris wants to stand shoulder to shoulder! Fabian Roth, Director of the Swiss market, has formed a sports group with his team, who swap their suits for sports kit and trainers every Monday lunchtime to enjoy a workout together.

How does it work? To take part in the fundraising, supporters needed firstly to register on the Movember website. Step two was to closely shave your moustache on the first day of November and let it grow for thirty days. Next comes participation in the Move challenge, which involves taking part in a physical activity, either alone or in a group, every day. Most activities are permitted - walking to work, going on a long bike ride, playing a game of table tennis - provided you get your body moving!

Over a twelve year period millions of people have joined the movement and, as a result of their actions, raised 622 million Swiss francs that have financed programmes to support research into prostate and testicular cancer, mental health problems and physical inactivity.
November 12, 2015