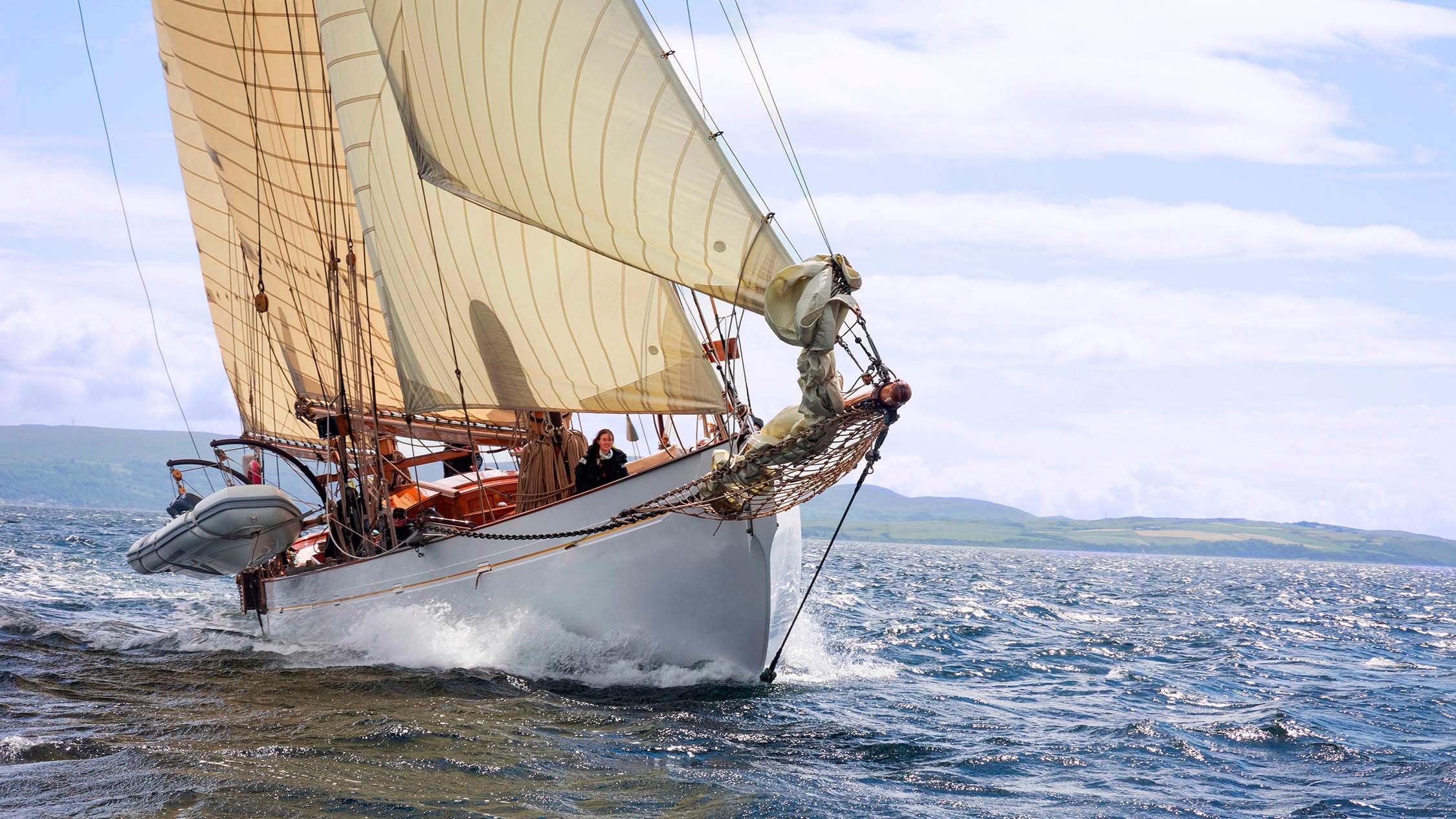 From 10 to 25 June this year, the watch Maison will host the first edition of the Richard Mille Cup.
During this nautical event, enthusiasts and collectors will be able to admire the finest classic boats manoeuvring on both sides of the Channel – between Falmouth (United Kingdom) and Le Havre (France), as well as Dartmouth and Cowes – in a race combining coastal regattas and offshore events.

Richard Mille was also instrumental in setting up Team Fife, created to bring together a fleet of William Fife yachts on the Atlantic Coast. Based around Brest, it fosters competition, sharing experience and savoir-faire, attracting legendary yachts such as Mariquita, Moonbeam IV and Moonbeam.

The ethos behind the Richard Mille Cup is defined by one single word – "authenticity", promoting the beauty and pageantry of iconic handcrafted vessels. Fifteen yachts dating from the end of the 19th century to the late 1930s will compete in Schooner and Cutter categories. The presence of two spectacular 60m-long three-masters added to the drama along coastlines on both sides of the Channel. Race participants will navigate through centuries of history in the hallowed institutions that are the Royal Cornwall and Royal Dart Yacht Clubs, the Royal Yacht Squadron before speeding across the Channel towards the final line at the Société des Régates du Havre. Among Richard Mille family members, Pierre Casiraghi who has been with the brand since 2018 as a sailor, will join the race on Tuiga, the Yacht Club de Monaco's legendary flagship vessel.

Only the very best trophy could do justice to such a prestigious competition. The specially comissioned metre-high artwork was designed by Garrard. Jewellers to the British Royal Family for the last 300 years, they also designed sports trophies such as the first America's Cup 170 years ago.
June 08, 2023