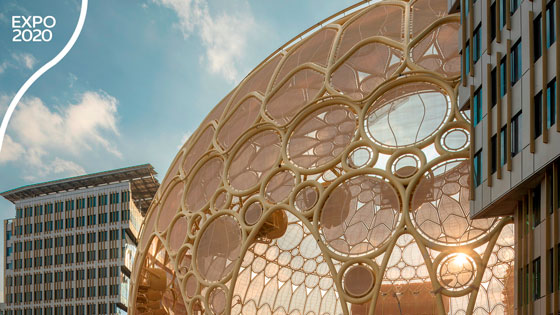 Expo 2020 Dubai (October 1st 2021 – March 31st 2022) has been officially opened. Swatch, the official Timing Provider, is making an innovative contribution to the event. Under the theme "Connecting Minds, Creating the Future", this is the first world exhibition to be held in the Middle East, Africa and South Asia (MEASA) region.
To mark this event, the Biel/Bienne-based company unveiled nine new Swatch watches and two new Flik Flak models. This official Expo 2020 Dubai collection is now available worldwide.

Swatch's physical presence at Expo 2020 is span four brick-and-mortar stores, situated at the Welcome Plaza and in the Opportunity, Mobility and Sustainability districts. The main and largest store, which measures more than 80 m2, is located at the Welcome Plaza, where guests can view various Swatch watch models from the past and present. Here, visitors can learn more about the brand, design their own customized Swatch X You watch and even see how it's printed on-site. The other three stores each span 30 m2 and share the name of the districts in which they are located.

Day. Swatch is getting in on the act with its exciting Swatch Calling initiative, inviting emerging artists from each nation to create a canvas celebrating their country's culture for the brand's Swatch X You customization platform. The chosen canvases will be launched in occasion of the relevant National Day on Swatch X You international channels. The initiative is a celebration of global diversity through art and marks another first for this year's event: the customization platform will be available in the United Arab Emirates.
October 07, 2021