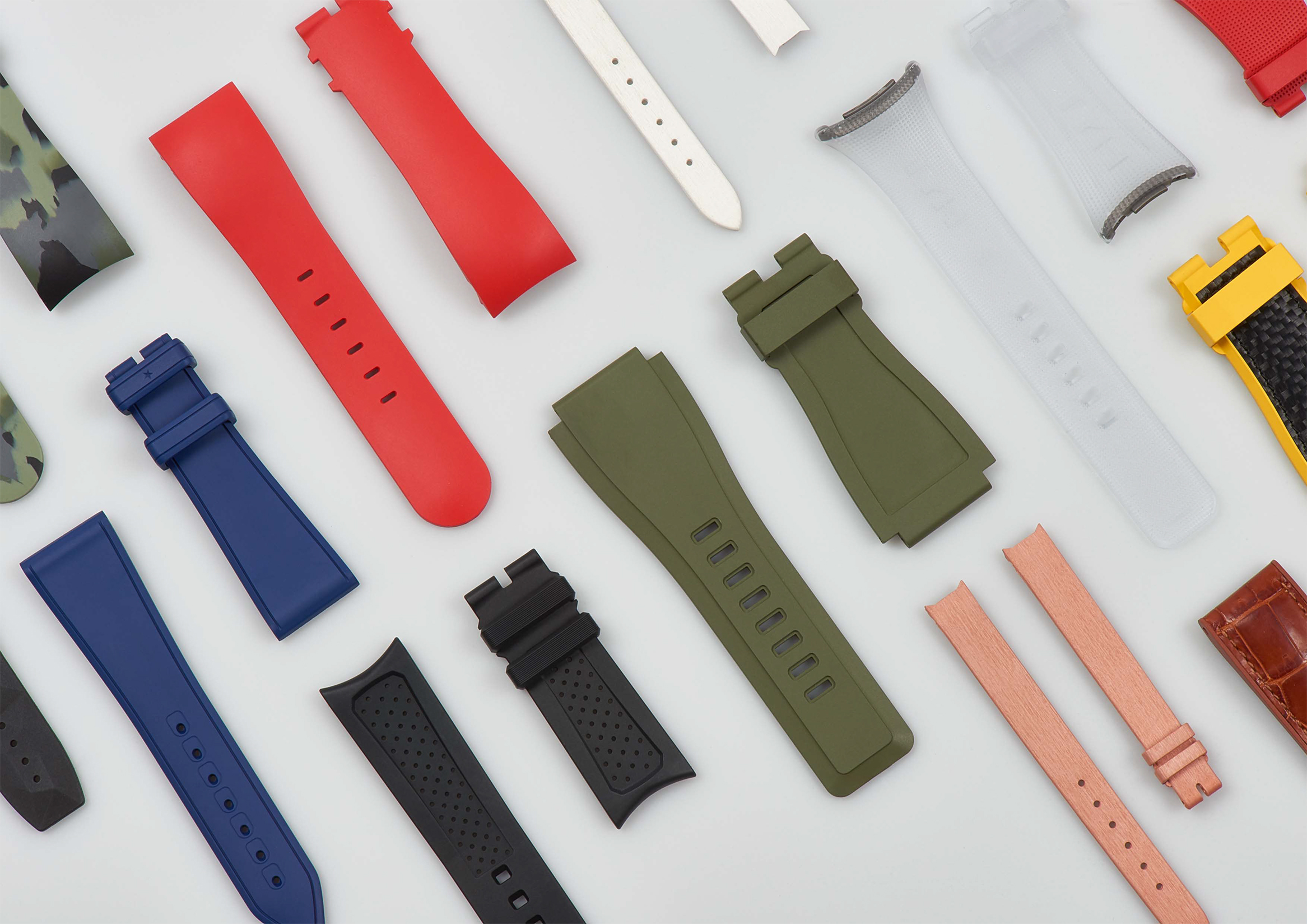 Expert in the design and manufacture of rubber watch bands, Valiance unveiled its new brand universe at the latest EPHJ exhibition.
The new identity, resulting from work that has been under way for several months, is one of the first significant and visible results of a much broader development strategy. At the beginning of 2019, the Origin Group acquired a majority stake in the company, enabling it to consolidate its market expertise and pursue its external growth strategy initiated two years ago.
A new logo and, more broadly, the implementation of an entire graphic charter featuring fine lines and delicate design, truly embed the company at the heart of its high-precision activity and on its market where aesthetic requirements play a key role.
Located in the Industriels du Sentier centre of La Chaux-de-Fonds, Valiance specialises in rubber moulding and overmoulding by vulcanisation. Since 2009, the company has mastered its entire production chain, from design to finishing, in order to guarantee tailor-made products combining a high level of requirement and technicality.
July 11, 2019