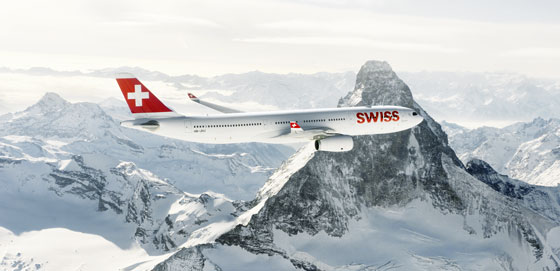 Breitling has announced the release of two limited-edition watches to celebrate its partnership with Swiss International Air Lines.
Since 2016, Breitling has been the official onboard timekeeper for the airline, with a presence on every Swiss flight.
"Our close partnership with Breitling is based on a common understanding of premium quality and the values we share in Switzerland. I am delighted that, following the successful launch of the first two watches, we are now able to offer our guests another two limited-edition masterpieces, available exclusively on board our aircraft," said Markus Binkert, Chief Commercial Officer of Swiss.
The watches are part of the Breitling Navitimer 8 collection, which was successfully launched earlier this year.
December 13, 2018