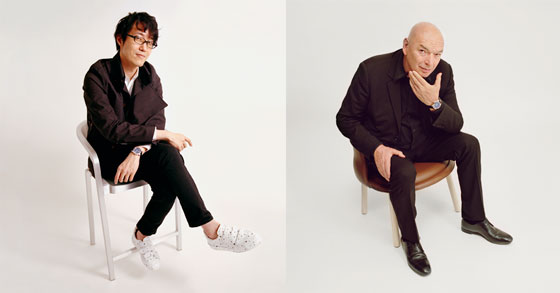 Since its first cooperative endeavour with Wallpaper magazine several years ago, Maurice Lacroix has regularly entrusted the mission of reinterpreting its Pontos model to well-recognised designers.
This year, Jean Nouvel and Oki Sato took up the challenge of revisiting the Ponto Day Date version of this model.

The French architect decided to reveal the inner identity of the watch by focusing on a pared-down design and raw materials, thereby accentuating a certain natural elegance. He notably highlighted the characteristic simplicity of this timepiece by using more understated hour-markers, slimmer hands and a glass with as less brilliance and glare as possible. The Japanese artist opted to incorporate the model within a cuckoo clock featuring extremely sleek curves, thereby creating an object that fits seamlessly into any interior, thanks to a matt white colour with incrusted pink gold detailing.
November 30, 2017