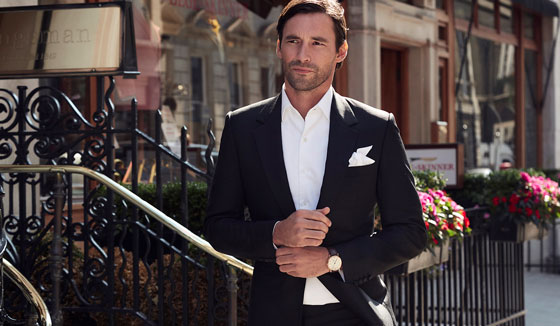 On October 4th 2017, Breguet staged the exclusive London launch of the "Classic Tour", an event honouring the gentleman's art of living.
On this occasion, the House decided to assemble a handpicked selection of craft skills, paired with an elegant timepiece from its iconic Classique collection. After this first British stage, the "Classic Tour" will travel to several cities around the world, in each instance presenting local customs perpetuated by gentlemen in the given location.

Breguet chose to celebrate the premiere of the "Classic Tour" in the exclusive setting of the highly selective Mark's Club, London. The House had invited four prestigious names from the Mayfair district to showcase their art. Through their respective demonstrations, a tailor, a bespoke shoe-maker, as well as a barber and a distiller of rare spirits vividly highlighted the values they share with Breguet: a tireless quest for excellence and a will to perpetuate remarkable traditional savoir-faire.
November 02, 2017