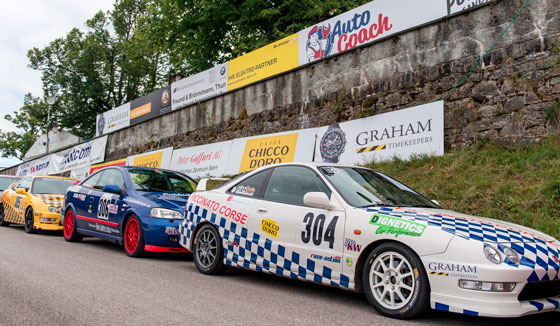 This September, Graham was a keen partner of the eminently Gurnigel hillclimb race, Switzerland's oldest motorsports rally.
As official timekeeper and principal sponsor of the event, the watch brand literally accompanied competitors along the 3,734-metre route – including no less than 17 bends – with the Silverstone RS GMT official watch.

The first edition of this competition took place in 1910 and since 1968, it has become an annual event. Set in 2012, the current record stands at one minute and 41.39 seconds, corresponding to an average speed of 132 km/h. The race begins in the Bernese village of Dürrbach and reaches an altitude of 314 metres – with an average 8.4% gradient – and ends in Gurnigelbad.
October 12, 2017